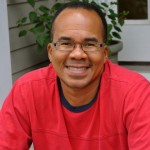 Our Chef this month is the chief Chef of the Easley Household. He is a man of many talents and wears many hats! He is also a good neighbor and friend, and I appreciate him taking the time to do this! Everyone… Aaron Easley
Aaron, tell me something about yourself.
I am a married father of two young children. I enjoy staying at home and hanging out with my family.
What is the first thing you remember cooking? What is your first kitchen memory?
I don't remember a specific item. It was most likely cookies during a Holiday.
What is your most favorite food?
I enjoy Italian food.
What is your least favorite food?
I don't have a least favorite food. I am open to trying different foods.
Who is your favorite cook?
I don't have a favorite cook.
Which is your favorite restaurant/cuisine?
I enjoy Matt's Red Rooster (Flemington) and Origin (Somerville).
What is your "go to" recipe?
Spaghetti Sauce, simple and flexible.
Give me two of your favorite recipes and tell me why you like making them?
My 2 favorite recipes are Baby Back Ribs and Spaghetti Sauce. Both taste good and are easy to make.
Baby Back Ribs
Method:
Soak ribs with water and salt or vinegar for about an hour.
Rinse ribs. Remove membrane from underside of ribs. Pat ribs dry.
Season ribs liberally with seasoning of choice. Place ribs in cookie sheet with sides. Add chicken broth and cover tightly with aluminum foil. Bake in oven – 350 degrees for 2 hours. Remove from oven and drain. Put BBQ sauce on one side and place under broiler until sauce bubbles. Turn over and repeat. Remove ribs and eat!
Straight from the Hearth experience: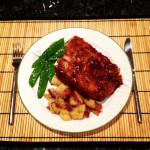 Aaron is an intuitive and flexible chef. His cooking style is causal and his recipe allows for personalization. I cooked two racks of ribs weighing 5.22 lbs. I added 5 tsp of Rudy's Rub and baked the ribs for 2 1/2 hours and then had them under the broiler on high for about 3 – 4 minutes each side. These were some of the best ribs I have ever eaten. So simple to make and I know I will make them again, and again. YUM!!!
Here are some comments from my taste testers:
These are the best cooked ribs I ever had. I love the spicy and sweet combination.

Sweet, hearty sauce with perfect amount of kick! Meat falls off the bone… scrumptious!

Yummy! Loved it.
 Ingredients:
Rack of Baby Back Ribs
Salt
Vinegar
Dry Rub Seasoning (Aaron uses Rudy's Rub)
BBQ Sauce (Aaron uses Sweet Baby Ray's)
1/2 cup Chicken Broth
Cookie sheet with sides
Aluminum Foil
Questions?
Please feel free to write to us
Spaghetti Sauce
Method: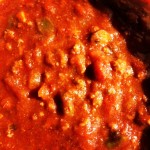 Saute green pepper, onion, and mushrooms. Add chopped garlic, pepper, a little salt, and Italian seasoning. Add red pepper flakes to taste. Add sauteed vegetables to sauce.
Separately brown ground beef or turkey. season with salt and pepper. Drain meat and add to sauce.
Add more garlic and seasoning to the sauce. Do not add more salt without first tasting. Add a bit of sugar to combat bitterness, but not too much. Simmer for a couple of hours or more stirring occasionally so sauce does not burn on the bottom. Taste during the process and season to preference.
Straight from the Hearth experience: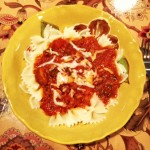 This was a real easy recipe to make. I used 2 jars of Bertolli Vineyard Marinara sauce with Burgundy wine and 1 jar of Bertolli Olive oil with Garlic sauce. 5 cloves of garlic, 1 tsp of pepper powder, 2 tsp of salt, 2 tsp of Italian seasoning, and 1/2 tsp of red pepper flakes. I also added 1 1/2 tsp of sugar. I cooked the sauce on low heat for 2 hours.
I served it over Bow Tie pasta and sprinkled a little cheese on top! Delicious!!
Here are some comments from my taste testers:
This is pretty good!!

Perfect blend of meat and vegetables. Sweet flavor brings out the meat flavor nicely.

Mmmmm… Thumbs up!
 Ingredients:
2 – 3 jars of Pasta Sauce (any kind)
1 Green Pepper, chopped
1 Onion, chopped
8 oz. container of Mushrooms, sliced
1 lb. Ground Beef or Turkey
Salt
Pepper
Italian Seasoning
Red Pepper Flakes
Sugar
Olive Oil
Large pot
Questions?
Please feel free to write to us